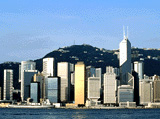 Euro Tech was first established in 1971 under the name of Eurotherm (Far East ) Ltd., as a subsidiary of a UK public company, Eurotherm Ltd. This was done in order to more effectively market and distribute the UK Company's industrial control equipment in HK and South East Asia. This regional coverage was expanded to include the People's Republic of China in 1973.
In the early 1980s, the company began distributing high-tech equipment manufactured in the United States, Europe and Japan into China. In order to serve our growing customer base even better, 1988 saw the separation of the company into two entities, Eurotherm International and Eurotherm Far East.
By 1994, all of Eurotherm (Far East)'s share capital had been purchased by it's management and the company was then renamed to Euro Tech, as it remains today.
Euro Tech's business is the distribution of automated process control, analytical and testing equipment in the fields of water and waste water treatment. The products we carry are from the recognized world leaders in each field from The United States, Germany, Japan and the United Kingdom.
Euro Tech also manufactures analytical instruments and testing equipment for water, wastewater plants and environmental protection monitoring stations.
Euro Tech is headquartered in Hong Kong and distributes products throughout the People's Republic of China (PRC) and Hong Kong. Our strength and global staying power are additionally reinforced through our listing on the American NASDAQ stock market (for details, please refer to our Investor Relations), for emerging high-growth technology companies.
Future plans and direction:
With the focus of the Twelfth Five-year plan of the People's Republic of China on environmental protection and the serious problems of clean water shortages, we see growth potential for all sorts of environmental equipment and services in China, especially wastewater treatment and water treatment.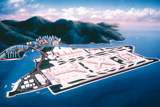 In order to properly position ourselves to cope with these demands, we have put together a two-pronged future plan:
First, we will endeavour to develop and assemble more of our own environmental equipment, and Second, we will explore the possibility of developing a strategic retail network to adequately serve China in the form of a commercial franchise.
This is in line with our motto, which has always proudly been:

"Committed to product quality and service excellence.
Dedicated staff and a well-established Customer base."
[ top ]